CaliforniaStreaming brings you additional resources from trusted partners. Most of this content will display in your search results. But sometimes, you might want to go directly to one of these websites. From the More Resources page, you can find out information about these partner resources as well as link out to their websites.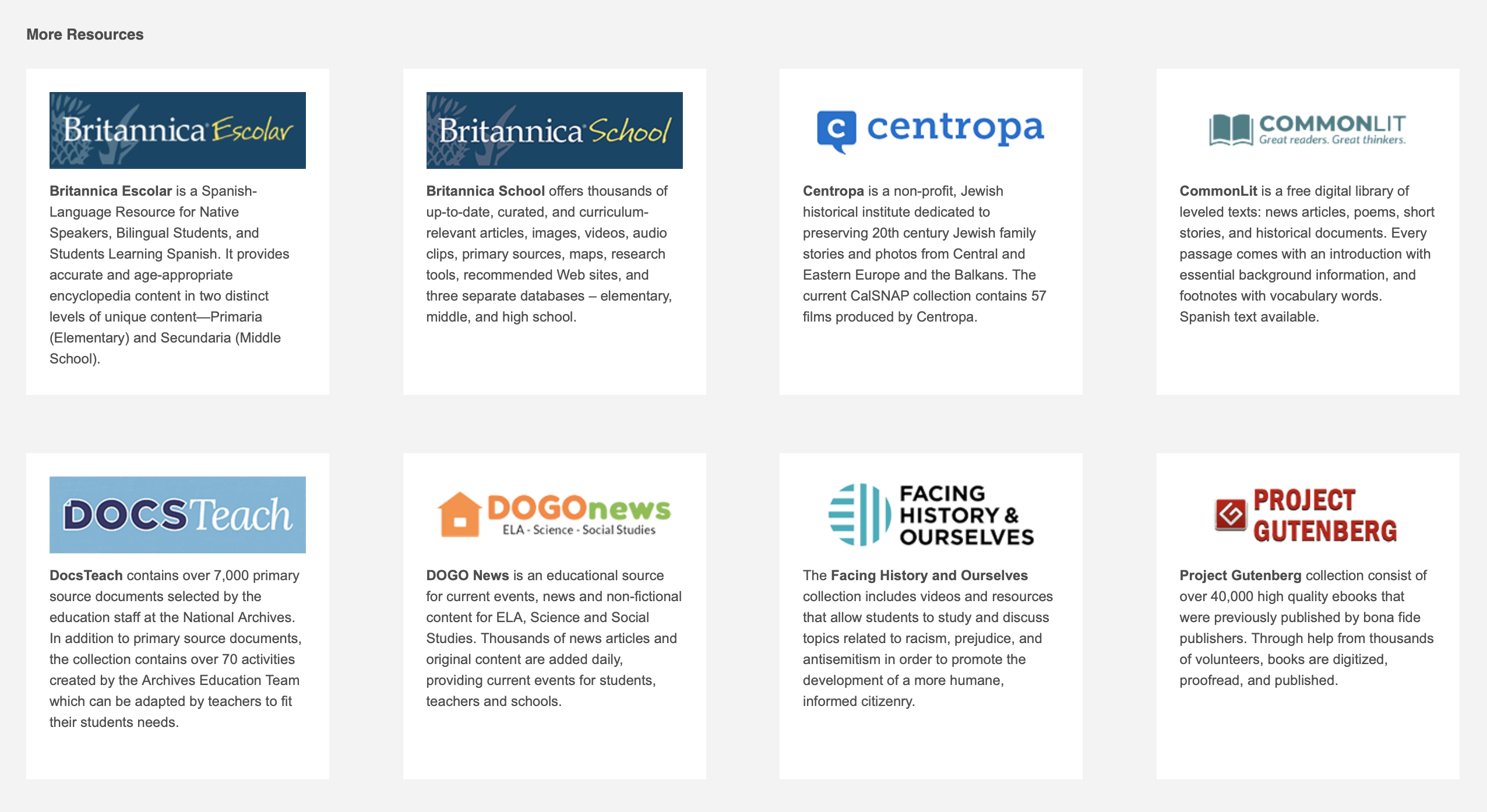 Click on More Resources in the menu.
Scroll through the alphabetical listing. Descriptions are provided to help you identify what type of content is available.
Click on any tile and the web resource will open in a new tab.
Close the tab to return to CaliforniaStreaming.